By gordon on Jul 19, 2010 in Basketball, Featured
ARTICLE FROM blackbloggers.com (Full story click here)
The REAL king, Micheal Jordan made some comments regarding LeBron James and Dwayne Wade and Chris Bosh joining together in Miami on the Heat and they were not good.
He basically said he would not have called Larry Bird, Magic Johnson or Charles Barkley etc to form a super team in the NBA. The is a blast of James by MJ. By the way I wonder how James feels about this because MJ is h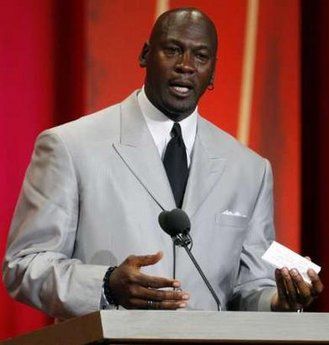 is idol.
James is getting plenty negative pub all over the place for his bolting from the Cavs. In Cleveland he is really getting negative press in the newspapers on TV and the net and of course from Cavs fans.
And word has leaked about the possible new multi-million dollar home he may move into soon in the Miami area. And folks when you see the pics (above link) you will know the cat has some real dough in his pockets.
I think differently on James and Wade and Bosh. I don't like the move by these three. It is that simple. I do not like the move.
Please watch "Music Inner City TV" on Comcast On-Demand all over Western Washington state 24/7! Just grab you remote and go to "music" and look for our programs.
And listen to "Music Inner City Radio" every Friday night at 10pm on 1150am KKNW in the Seattle area and streaming online at www.1150kknw.com